Transform your gaze with stunning colored contacts.
WEAR YOU CONTACTS WITH CONFIDENCE
Authorized to be sold in Canada

by Health Canada.

Quality & Safety

Approved

Authorized to be sold in USA

Produced in a facility that has a valid 510K premarket submission & that is FDA Approved
Cosplay & Costume
Vendor:

Regular price

Sale price

$39.95 CAD

Unit price

per

Vendor:

Regular price

Sale price

$39.95 CAD

Unit price

per

Vendor:

Regular price

Sale price

$39.95 CAD

Unit price

per
"PRIMAL Colored Contact Lenses is a Canadian-based company, ensuring that our colored contact lenses adhere to both US and Canadian regulatory standards. When you choose PRIMAL, you're investing in a personalized, transparent product that has been thoroughly inspected and approved by both Health Canada & the FDA ."
Natural Colors
Vendor:

Regular price

Sale price

$34.95 CAD

Unit price

per

Vendor:

Regular price

Sale price

$34.95 CAD

Unit price

per

Vendor:

Regular price

Sale price

$34.95 CAD

Unit price

per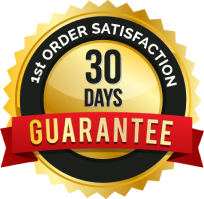 1st Online Purchase Money Back Guarantee
*if your not 100% satisfy with your purchase, you may return it within 30 days of it's purchasing date.
Our Clients loves the Quality and Comfort of our lenses.
We chose the name PRIMAL® as a tribute to those who desire to reveal their inner self through brilliant, expressive characters.
PRIMAL colored contact lenses is Providing high-quality colored contact lenses to meet your vision and fashion needs since 2011. We are committed to delivering innovative and stylish products that enhance your look and overall experien... More
PRIMAL colored contact lenses is Providing high-quality colored contact lenses to meet your vision and fashion needs since 2011. We are committed to delivering innovative and stylish products that enhance your look and overall experience. Our contact lenses are loved by thousands of cosplayers, fashion influencers, and professional MUAs for their unmatched comfort and color clarity.
PRIMAL® contact lenses are better known for their creative costume and natural contacts. However, they can also become an essential part of your personal style. That's why we offer contact lenses with high-quality designs to suit your unique preferences, and you can choose the perfect color to match your skin tone, hair color, or outfit. We pride ourselves on the quality of our products.
Our contact lenses are made with the finest materials. They are tested to ensure they meet the highest safety, durability, and breathability standards to keep your eyes healthy and comfortable. In addition to our high-quality contact lenses, we offer other products and services to help you get the most out of your contact lens experience. This includes lens cases, solutions, and other accessories to keep your lenses clean and comfortable.
Contact Lenses FAQ
What Are Colored Contact Lenses?
Colored contact lenses are cosmetic lenses that are mainly used by cosplayers and fashion influencers to change the color of their eyes or simply add a color variation. And while these contacts are used mainly for special occasions, you can incorporate these lenses into your everyday style and create a look that separates you from others.
If you're searching for contact lenses with a naturally appealing effect, we have a variety of colored contacts ranging from blue, green, brown, hazel, aqua, and violet. If you're a beginner in the world of colored contacts, you might be confused when coming across terms like prescription or non-prescription contacts.
Here is the main difference between the two types of contact lenses.
Non-prescription colored contacts or cosmetic contact lenses change your eye color without affecting your vision with corrective lenses. You can wear these contact lenses if you have 20/20 vision – meaning you don't need corrective lenses to see better. We offer plenty of options with our hundreds of cosplay contacts, from popular mythical creatures to famous fictional characters from top shows.
Prescription colored contacts are used to change your eye color and help to fix any vision problems with corrective lenses. We offer plenty of creative colored cosplay contacts so you can enjoy the view with your corrective lenses and showcase your style with a new color.
Where To Buy Colored Contacts?
Colored contacts are essential to recreate yourself in a new frame, and PRIMAL® Contact Lenses is the best place to buy all your colored contacts online. Our commitment to exceptional quality and customer satisfaction sets us apart from others in the industry.
When you shop with PRIMAL® Contact Lenses, you can expect a wide selection of stunning and vibrant-colored contacts to choose from. We continually update our collection with new and creative contacts so you can find your next big look and show off your style with amazing eyes.
Our team of experts is dedicated to providing the best possible shopping experience. We are always available to answer your questions and help you find the perfect pair of colored contacts to suit your unique style.
In addition to the quality of contacts, the fast shipping and easy return makes us the convenient choice for buying colored contacts online. We are confident that once you try our products and experience color clarity and unmatched comfort, you'll never want to shop elsewhere.
So if you're looking for assurance and safety for your eyes and the best color pigments that last, look no further than Primal Contact Lenses. We guarantee that you'll love our products and our service.
How Much Are Contact Lenses?
PRIMAL Contact Lenses offers a range of contact lenses that are not only the best in quality but also priced accordingly to make it worthwhile. The price of PRIMAL prescription and non-prescription contact lenses is the same. You can purchase PRIMAL colored contacts for $39.95 a pair and our Natural collection for $34.95. We have a vast selection of 90-day contacts as we believe it is the most cost-effective amount of time for contacts to be used.
Our daily non-colored disposable contacts cost around $9.80 per box of 10 lenses – meaning you can use these for five days. And our bi-weekly non-colored contacts will cost you $19.99 for two boxes, each containing two lenses – meaning you can wear these for an entire month. Our contact lenses are made from high-quality materials designed to provide clear vision and comfort throughout the day.
What Are The Best Colored Contacts?
Colored contacts are a necessity in the world of fashion and cosplay. They allow you to dazzle the world with a vibrant transformation, elevate your style to the next level of realism, and simply become the best version of yourself.
Now, colored contacts may be used as a popular fashion accessory or a tool to improve your cosplays. However, you can wear PRIMAL® colored contacts to enhance your everyday look, perhaps even with corrective lenses if you require prescription contacts.
It's always better to pick a colored lens that highlights the natural color tones within your eye. Colors such as blue or green are one of the most amazing colors to style your eyes with, and if you're looking for something more natural and realistic, contacts with either black or brown overtones will do that for you. Colored contacts with a touch of hazel are even more impressive as they are available in various color combinations, so you can find the perfect one that will make you shine the brightest. Enhance your style with the most amazing colored contacts we offer:
Natural-looking colored contacts are perfect for those who want to enhance their natural appeal and not completely change their natural eye color. Subtle contacts are excellent because they let you experiment with your style without making extreme changes to your overall aesthetic. When it comes to finding the best-colored contacts, you must know whether you have naturally dark or light eyes, this will help you determine which colored contacts will look in your eyes. PRIMAL® offers a broad collection of natural contacts available in various color combinations and creative patterns that are precisely what you are looking for.
Additionally, PRIMAL® Contact Lenses aren't just known for their creative designs. Our contacts are manufactured in standardized facilities and with the latest technologies to ensure the quality is never questionable. You can expect them to blend seamlessly with your eye color and provide you with crystal-clear vision.
What Are The Best Halloween Colored Contacts?
Colored contacts are undoubtedly the perfect way to take your Halloween costume to another level. You can't finish the outfit without including a fine pair of matching colored contacts. Plus, they let you customize and experiment with several Halloween looks, so you can come up with new ideas and look just the way you desire.
There are quite a few popular looks that are incomplete without using proper eye lenses, i.e. a vampire, werewolf, or any other terrifying creature of the night. Additionally, you can even purchase the PRIMAL® Halloween collection with corrective lenses, so you don't have to decide between clear vision and a colorful aesthetic.
But what is it that makes Halloween contacts perfect for pairing with a strong Halloween costume, and are they available with any special effects?
PRIMAL® Halloween contacts are available in many creative pupil effects and sclera versions. These contacts offer an incredibly realistic effect by changing the color of your eyes and altering the size and shape of your pupils. We continually update our selection with the latest trends, so you can always stay ahead in the cosplay game.
Cat-Eye Contacts: We always say that you can never go wrong with a feline cosplay during any Halloween or cosplay event. It's the perfect go-to style for female cosplayers to show off their unique looks with creatively designed costumes, and you simply can't complete a cat cosplay without using proper eye contacts. These contacts are known for their slit pupil design and are available in a wide range of vibrant colors – making it easy to include them in your style.
Vampire Contacts: Cosplaying as a vampire is a Halloween tradition that isn't going to die anytime soon. And with the continuously growing interest in these mythical creatures, you can bet there will be at least a dozen vampires no matter which party you go to. These are perfect because you choose from several creative styles and pick the one that piques your interest. Whether you want to dress up as a modern vampire with a shiny suit or a medieval vampire with a black cape, we have just the perfect shade of lenses for you that you help you add a layer of realism to your overall vampiric look.
Sclera Contacts: Using a pair of sclera contacts is the perfect way to stand out from the thousands of regular contact lens users. The extreme intensity is ideal for creating a daunting Halloween cosplay to ensure all eyes are on you. The larger size of sclera contacts allows for more intricate and complex patterns, so you can wow everyone with a creative look that is entirely unique to you. Our sclera Halloween collection is filled with plenty of innovative designs that allow you opportunities for customization and let you cosplay however you want.
UV Colored Contacts: Halloween offers plenty of opportunities to do something new with your style, and UV contacts are a trend that refuses to die. Imagine having your eyes glow under the UV black light while everyone else loses their aesthetic appeal. The vibrant effect you can achieve with UV contacts allows you to shine your colorful shades even in the dark. They're just as safe and attractive as regular colored contacts but with the added benefit of glowing brightly in the dark.
Colored Contacts You Can Pair With Halloween Makeup
Every Halloween, female costume fanatics love to show off their creativity, not just with their costumes but also with overly creepy-looking makeup styles that might just give you a minor heart attack. It's a somewhat accepted notion that empowering your costume with creative makeup is a step in the right direction.
You can choose from unlimited variations to create a fantastic Halloween costume, whether you're dressing up as a zombie with scars and blood marks all over a vampire with pale skin and bright red eyes or a terrifying creature with questionable makeup. There isn't a limit!
If you're intrigued by anything creepy and scary and want to show off your spooky style, we recommend choosing a pair of PRIMAL® black, red, or white contacts to create a variety of horrifying costumes. If dressing up as a whimsical fairy or a mermaid is more your style, then we recommend you try our enchanting blue, green, or even purple contacts to help you create a magical appearance that will leave others looking in your direction.
Whichever character or mythical creature you choose to embody, colored contacts hold the power to enhance your style. Pair them with captivating makeup choices to highlight your colored eyes, turning the ordinary into the extraordinary and leaving a lasting impression on all who dare to gaze upon your hauntingly beautiful visage.
Where To Buy Cosplay Contacts?
Cosplay conventions are one of the most significant events of the year for cosplayers and costume fanatics. It's the time when many different communities come together and show off their style creatively and aesthetically.
And it should be obvious that you can't complete a character costume if you don't include a pair of matching colored eye contacts. It's a necessary accessory for anyone looking to add an extra bit of flair to make their character costume come alive.
Not only do they bring an immense level of realism that would otherwise be impossible, but they also let you embody the traits of your favorite character. They're a must-have accessory for any devoted cosplayer.
PRIMAL® Contact Lenses is always one step ahead when it comes to dealing with creatively designed Halloween and cosplay contacts. Our team of experts continually follows trends and focuses on creating the most trendy contacts to ensure you stay ahead of the crowd.
You can browse and shop our ever-expanding collection of costume contacts. With vibrant colors and wild patterns, these lenses help cosplayers complete an iconic look for their perfect costume.
PRIMAL® Contact Lenses offer a vast array of styles with different shapes and special effects that can be used to create many iconic looks. We are confident in the quality of our contact lenses and the unparalleled comfort that is far superior in the industry. Once you buy our contacts, you will never want to shop anywhere else.
What Are The Best Colored Contacts Dark Eyes?
Dark eyes are perfect for various colored contact lenses; however, it's vital that you don't select a lens with highly light overtones, as those can appear supernatural and might not look the way you imagined.
Colored contacts for dark eyes are designed with subtle hues that mimic most natural eye colors for a realistic effect. So, choosing bright brown or hazel-colored contacts is better to give your eyes a vibrant effect.
PRIMAL® Contact Lenses offer plenty of options for anyone wanting to style their dark eyes with light blue or emerald tones. In fact, our collection of natural contacts features lenses that perfectly highlight your naturally dark eyes.
Colored contacts can be an excellent choice for anyone looking to add a burst of color to their naturally dark eyes without straying too far from their natural beauty. You can include the following colors in your style to make a grand appearance.
Colors like honey, hazel, and brown tend to complement dark eyes nicely, as they create a natural-looking effect that blends well with the underlying dark color of the eyes. These colors can help enhance depth and richness with a mesmerizing effect.
Blue, green, or violet colors can also be a great choice if you want a bold contrasting effect and make your eyes pop. However, It is essential that you choose deep colors so they don't look too supernatural.
Colors with a brownish or orange hue are another great alternative for light-colored contacts to maintain your eyes' natural appeal. Colors such as deep hazel or amber can create a warm effect that looks great on dark eyes.
When selecting colored contacts for dark eyes, it's important to consider the contrast between the lens color and your natural eye color. Colors that offer a strong contrast tend to create a more dramatic effect, while colors that are closer to your natural eye color can create a subtler, more natural-looking effect.
What Are The Best Colored Contacts Light Eyes?
PRIMAL® Contact Lenses offers a wide range of colored contacts that are perfect for anyone with light-colored eyes, from seeming natural colors to completely supernatural ones for a variety of looks.
Colored contact lenses for light eyes are designed with various combinations of cool colors that blend with your natural tones and give them a mesmerizing effect. These contacts feature creative designs that pop if you wear them on naturally light eyes.
Colors such as blue, green, or light hazel perfectly capture the beauty of natural light eyes and create a stunning effect that sets you apart from everybody else.
You can choose green, blue, or hazel contacts to create a subtle change that complements your natural eye color, or go with vibrant colors such as purple or gray for a bold effect. Here are the colors you can choose to make your light eyes look even more remarkable:
Blue or grey light-colored contacts are perfect for people with naturally light brown or hazel eyes. They create a mesmerizing blend of color that makes your eyes seem more vibrant and attractive with a youthful aesthetic.
Light green or hazel-colored contacts are the perfect choice to style your eyes. The enchanting effect is unmatched by any other colored lens. And with more creative patterns, you can create a more intense and vibrant version of your eyes.
Brown and amber contacts are perfect for any vibrancy of naturally brown eyes. The subtle hues mimic your natural eye color and create a warm, earthly effect that enhances your natural eyes. These contacts can vary in intensity and richness, so you can have an exact look that you are going for.
Violet or pink contacts are certainly a unique choice to style your eyes with. However, no one can ignore the beauty and feminine aesthetic they provide. These contacts can either be used to add a subtle hint of color or completely revamp your eyes with a new color. These colors offer a striking contrast against light eyes and can create a dramatic and eye-catching effect.
Overall, when selecting colored contacts for light eyes, consider the tone and intensity of your natural eyes, as well as the contrast between the lens color and your skin tone. Selecting a color that complements your natural eye color can create a more natural-looking effect while selecting a color with high contrast can create a more dramatic effect.
How To Put In Colored Contact lenses
Putting in your contact lenses can be scary for beginners, and you may experience slight difficulty at first. However, the process is straightforward once you get used to it.
It is important you follow the proper guidelines when handling your contact lenses. Ignoring the safety precautions can lead to eye infections and other issues. So make sure you already have a lens case and contact lens solution before you pop open your box of contact lenses.
Follow the following steps to safely insert PRIMAL contact lenses.
Wash your hands thoroughly with soap for at least 20 seconds before handling your contact lenses. After washing, dry your hands with a clean, lint-free towel or let them air dry. Avoid using towels that may leave lint or debris on your hands, as this can transfer to your contact lenses.
Take out your contact lenses and place them in your hand, then use the cleaning solution to rinse and gently rub your contacts. This will make them sterile and comfortably sit in your eye.
Place the lens on the tip of the index finger of your dominant hand. Make sure the lens is positioned correctly by checking that it forms a "U" shape and that the edges are pointing upward. (the shape can sometimes be deceiving, so be sure to inspect it properly.)
Use your other hand to hold open your eye. Hold your upper eyelid open with your index finger and use the middle finger to pull down your lower eyelid (make sure you hold down the lashes as well).
Look up at the ceiling, exposing the sclera, and gently place your contact lens inside your eye. Make sure the contacts are cupping your eyeball between the lower eyelid, and avoid blinking as you put your contacts in.
Slowly release your eyelids and look down. Blink a few times and look into the lens to align your eyes to the center.
Once you check the lens is inserted properly, repeat the process for the other eye.
Remember to always handle your colored contact lenses with clean hands and keep them properly stored in their case. If you experience any discomfort or difficulty with inserting your contact lenses, consult your eye doctor.
How To Take Out Colored Contact Lenses
Removing contact lenses can be just as scary as putting them in for many beginners. However, as you learn to familiarize yourself with the steps of inserting your contacts, you will learn how to take them out just as easily.
Please follow these steps on how to safely remove your contact lenses.
Wash your hands thoroughly with soap and dry them clean with a lint-free towel, or let them air dry. Avoid using towels that leave lint or small debris on your hand, which can transfer onto your contacts and cause irritation. For monthly or even yearly contacts, it is even more important that you regularly disinfect the lenses and the case.
Open your eyes and separate the eyelids with your non-dominant hand. Hold your upper eyelid with your index finger and your lower eyelid with your middle finger.
Carefully pinch the lens gently between your thumb and index finger and remove it from your eye. You should feel the lens squeeze in your eye as you pinch it. This means the lens is in your grasp and ready to be taken out. This step can be a bit difficult, but it is completely natural to feel a bit unusual while removing contacts.
Place the lens in the palm of your hand and add a few drops of contact lens solution, then use your index finger to clean the lens in a circular motion to remove any build-up.
Once you've removed both contacts, place the lenses in their separate containers and fill them with fresh contact lens solution.
How Do I Clean My Colored Contact Lenses?
It is vital that you properly handle and care for your colored contacts in an optimal way to keep your eyes safe and comfortable, and failure to do so can lead to various eye infections and corneal ulcers. By following the guidelines below, you can ensure that your colored contacts remain clean, comfortable, and safe for your eyes:
Make sure you thoroughly wash your hands with soap and water and dry them with a lint-free towel before handling your colored contact lenses.
Fill both chambers of your contact lens case with fresh contacts solution. Always make sure you empty the case to get rid of the used solution, as it is no longer sterile and susceptible to germs and bacteria.
Place the lenses in the palm of your hand and apply a few drops of contact lens solution. Use your fingers to gently rub the lenses for about 15 seconds to remove any build-up.
Rinse your contacts again with more cleaning solution, and this process will clean any residue that may have gotten on them while rubbing. You can simply pour some contact lens solution over the lenses.
After rinsing, place the lenses in a clean contact lens case filled with fresh solution. Make sure the lenses are fully submerged in the solution and let them soak for at least 4-6 hours or overnight.
It's important to clean your colored contact lenses at least once a week to main their clarity and prevent eye infections. Replace your PRIMAL® Contact Lenses every three months.
Make sure to use only the recommended contact lens solution for your colored contact lenses. Also, avoid exposing your lenses to water or saliva, as this can introduce harmful bacteria to the lenses. If you experience any discomfort or irritation while wearing your colored contact lenses, remove them immediately and contact your eye doctor.
How Do I Care And Handle My Colored Contacts?
If you are passionate about wearing colored contacts, it is essential that you follow the proper guidelines to ensure that your eyes stay healthy. By taking the appropriate precautions, you can minimize the risk of infections and other issues that may occur when wearing contacts. It's important to note that the following guidelines are not a substitute for professional medical advice, and it's always recommended to consult with an eye doctor before using colored contacts.
Always get a comprehensive eye exam and a valid prescription for wearing colored contacts from an eye care professional.
Purchase contact lenses from PRIMAL® Contact Lenses or another reputable and professional retailer with a valid prescription.
Always follow the instructions written on the packaging of your colored contact lenses, and only use the recommended cleaning and disinfecting solutions.
Do not wear PRIMAL® contact lenses beyond the recommended duration, and never sleep wearing them as they will block your eyes from getting oxygen.
NEVER share your colored contact lenses with anyone, as this can increase the risk of spreading eye infection and other issues.
NEVER use tap water, saliva, or any other non-sterile solution to either clean or store your colored contacts, as they can change the shape of your colored contacts.
Avoid exposing your colored contacts to excessive heat or moisture, as this can damage them and cause irritation or risk and eye infection.
DO NOT wear your colored contacts during swimming or engaging in water sports, as they can change shape within your eye and scratch the cornea.
If you experience any discomfort, redness, itching, or other symptoms while wearing colored contact lenses, remove them immediately and consult your eye care professional.
By following these safety guidelines, you can ensure that your colored contact lenses remain comfortable and safe for your eyes. Remember to always consult with your eye care professional if you have any questions or concerns regarding the use of colored contact lenses.
Is PrimalContactLenses.Com A Legitmate Website?
Primal Contact Lenses is a globally recognized brand specializing in providing high-quality contact lenses to customers around the world. We fulfill thousands of thousands of orders, and our primary goal is to ensure that our clients receive the best possible products and services in order to maintain a long-term relationship with them. We are not like other hundreds of drop-shipping companies that pop up with a couple of products and no regard for customer satisfaction. Our customer service agents are always available to answer any questions you might have regarding our colored contacts or the company behind them. Our contacts are made in standardized facilities with internationally accepted quality standards. We stand behind our products and ensure that once you shop here, you won't shop anywhere else.
Do PRIMAL Contact Lenses Expire?
Yes, Primal Contact Lenses do expire, and the expiration date is printed on the packaging of the contact lenses. It's important not to use contact lenses that have expired because they can become less porous, dry, and brittle and can cause discomfort or even damage to the eyes.
Additionally, expired contact lenses may have decreased oxygen permeability, which can increase the risk of eye infections. It is recommended that you do not use Primal contact lenses after the recommended time period of time (90 days) and dispose of them according to the manufacturer's instructions.
Are PRIMAL Contact Lenses Safe?
Yes, PRIMAL contact lenses are absolutely safe to use as they are manufactured and regulated in standardized facilities in compliance with International safety standards. We prioritize the quality and safety of our products, and we will only source high-quality prescription and non-prescription colored contact lenses.
Additionally, PRIMAL contact lenses are a great way to enhance your vision and change the color of your eyes, but it is important to follow proper care and handling procedures as well.
This includes washing your hands before handling your lenses, using only approved contact lens solutions, and following the recommended replacement schedule.
Why Do You Need A Prescription To Order Contact Lenses?
While colored contacts are exceptionally popular in the world of fashion and costumes, it is important to understand that contact lenses are medical devices that require professional advice and a valid prescription to ensure the safety of your eyes. In America, contact lenses are regulated by Food and Drug Administration (FDA), and they require a valid prescription from an eye care professional to buy contact lenses.
A valid prescription is necessary to ensure you buy contacts that fit correctly and comfortably in your eyes. And that is extremely important because wearing contacts that don't fit in your eye can cause irritation, eye infections, corneal abrasions, and other eye problems.
It is also important to note that everyone's eyes are unique in terms of size, shape, and curvature. Therefore, you should never skip getting a valid prescription or copy a friend's prescription to order your contacts.
Additionally, getting a prescription for colored contacts will allow the eye care professional to evaluate your eye's overall health and suggest whether or not you are a suitable candidate for contact lenses. It is recommended that people with underlying eye conditions, such as dry eye syndrome or corneal abnormalities, should not wear contact lenses.
Lastly, a prescription also ensures that the patient is properly educated on how to care for their colored contact lenses and how to wear them safely. Proper care and usage of contact lenses can help prevent many issues that arise and is a crucial part of owning colored contacts.
How To Read Contacts Prescription?
Reading and understanding your prescription is fairly easy if you know the terminologies. The following are the most common terms used in contact lens prescriptions.
OD stands for Oculus Dexter, the Latin phrase for the right eye, and OS stands for Oculus Sinister, the Latin phrase for the left eye. These two are written in separate rows because it is possible for someone to have different power for each eye.
The refractive power of your corrective lenses is indicated by "Power," "Sphere," or sometimes "PWR/SPH." This value can either be a positive or negative number. A positive number means the person is farsighted, and a negative number indicates the person is nearsighted.
The base curve (BC) determines the fitting for a lens required to meet perfectly with the curve of your eye. It is measured in millimeters, and a higher number means the person has a flatter cornea, which is the flat surface in front of your eye.
The diameter of the lens is indicated by the abbreviation "DIA." It is also measured in millimeters and refers to the width of the lens. This value determines the diameter of the lens that will perfectly fit your eye; however, this can be subject to change depending on the type of lens you're getting.
It's important to note that a contact lens prescription is different from a prescription for your glasses, so be sure not to order contacts with a prescription for your glasses. Additionally, If you're unsure about any aspect of your contact lens prescription, be sure to ask your eye doctor for clarification.
What If You Don't Need Prescription Colored Contacts?
In many cases, you do not require a prescription for wearing colored contacts – meaning your vision is absolutely fine. For such cases, you can wear Plano-colored contacts that provide no corrective powers.
You may think that you should be able to order these contacts without a valid prescription, but you couldn't be more wrong. You need a valid prescription. Even if you do not require contacts with corrective lenses, it is still necessary to ensure your contacts fit perfectly in your eyes and don't damage them.
Additionally, it is illegal to sell colored contact lenses in the United States without a prescription from a professional eye care professional, even if they are not corrective lenses. This is because colored contacts are still considered medical devices and can potentially harm your eyes if not fitted properly. You should visit an eye care professional and get a valid prescription before purchasing any type of colored contacts.
Therefore, it is not recommended to purchase colored contact lenses without a prescription.
It is always recommended to consult with an eye doctor and obtain a valid prescription before purchasing and wearing contact lenses.
Who Can Not Wear Colored Contacts?
While colored contacts are a great way to change up your look, they are not suitable for people with a history of eye infections or inflammation, certain eye conditions like dry eyes, or corneal ulcers. It is recommended to avoid wearing colored contacts if you have allergies, pink eye, or if you require the use of eye medication.
If you're planning to wear contact lenses long-term, it is recommended that you regularly visit an eye care professional to ensure your eyes are healthy and that your contacts are still in proper shape. Long-term use of contacts can cause corneal hypoxia that can block out the oxygen and make your eyes dry, ultimately damaging your cornea.
Additionally, anyone who is younger than 16 years old shouldn't be responsible for taking care of their colored contacts without the assistance of a parental guardian. It's important to consult with an eye doctor to determine if colored contact lenses are a safe and appropriate choice for your eye health.
Is It Safe To Cry Wearing Colored Contacts?
It is generally safe to cry while wearing contact lenses, and it doesn't cause any damage to your eyes or contact lenses. However, it can become a major seeing hazard because your eyes produce more tears, and those tears can leave deposits in your lenses, which results in cloudy or hazy vision.
Furthermore, while tears do help to keep your eyes hydrated, they can also cause your contacts to move around and become dislodged, which results in blurry vision and irritation. You should always avoid touching or rubbing your eyes while crying because you run the risk of making your contacts wrinkle or fold in your eye.
If your eyes feel too uncomfortable or the lenses cause your vision to blur, you should safely remove your contacts, disinfect them, and wait until your eye has calmed down before reinserting them.
Additionally, if you suffer from cloudy vision after a crying session, it means your tears have left deposits on your lenses, and you should thoroughly rinse your contacts with a sterile cleaning solution. It's important to always follow proper contact lens care and maintenance instructions to minimize the risk of infection or other complications.
How To Convert From Glasses To Prescription Contacts?
Making the change from glasses to prescription contacts can be a life-changing decision for a lot of people. It's perfect for anyone who doesn't like the way glasses look and want to change up their style for a more confident style.
A big reason for making this change is the sheer convenience. Imagine no longer being burdened to constantly adjust your glasses each time they move or having them always fogged up during a humid day.
Contacts grant you the ability to participate in various physical activities without the fear of damaging or losing your glasses, giving you a chance to rediscover your love for sports and adventure.
And most of all, many people who switch from using glasses to prescription contacts say that their vision has improved significantly and that the change feels almost natural. So, if you want to make the change to using contacts, make sure you follow the proper guidelines to avoid any newbie mistakes.
Schedule an appointment with your eye care professional to get your eyes checked and to get a new prescription for wearing contacts. They will correct your prescription for contacts and ensure whether or not you are suitable for wearing colored contacts.
Once you have your prescription, you can choose the type of contact lenses you want. There are different types of lenses available, including daily, weekly, and monthly disposable. We recommend you get either a daily or weekly pair before you fully commit to wearing contacts. 
Learning how to insert and remove your contact lenses is an important step that you shouldn't skip. Your eye care professional can provide you with instructions and tips on how to do this as a beginner. Visit our

Eye Health

page to learn how to properly handle and care for your contacts.
It's important to note that switching from glasses to contact lenses can take multiple days to adjust to, as the experience of wearing contacts can feel quite different from glasses. So, just be patient and give yourself time to get used to wearing them.
Less